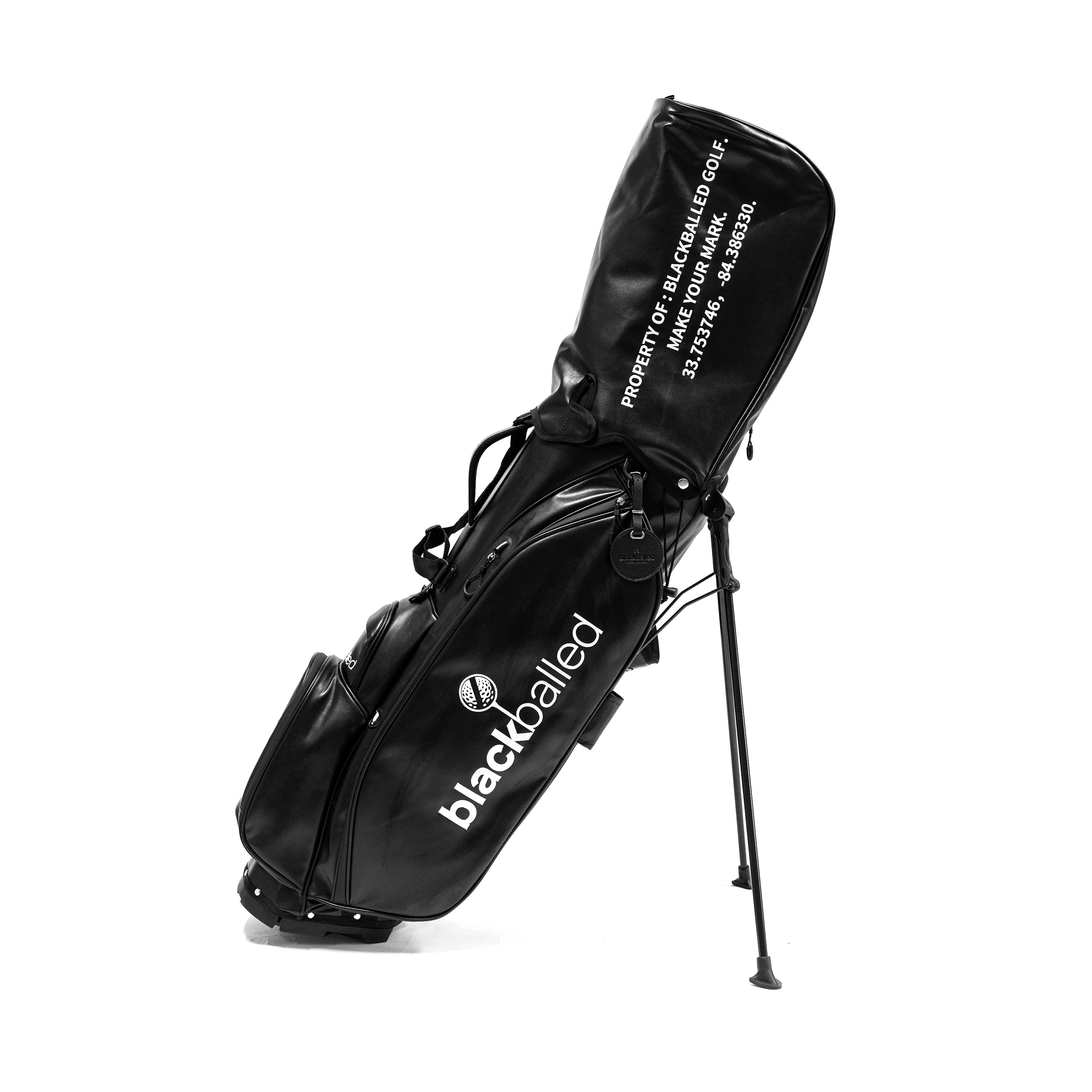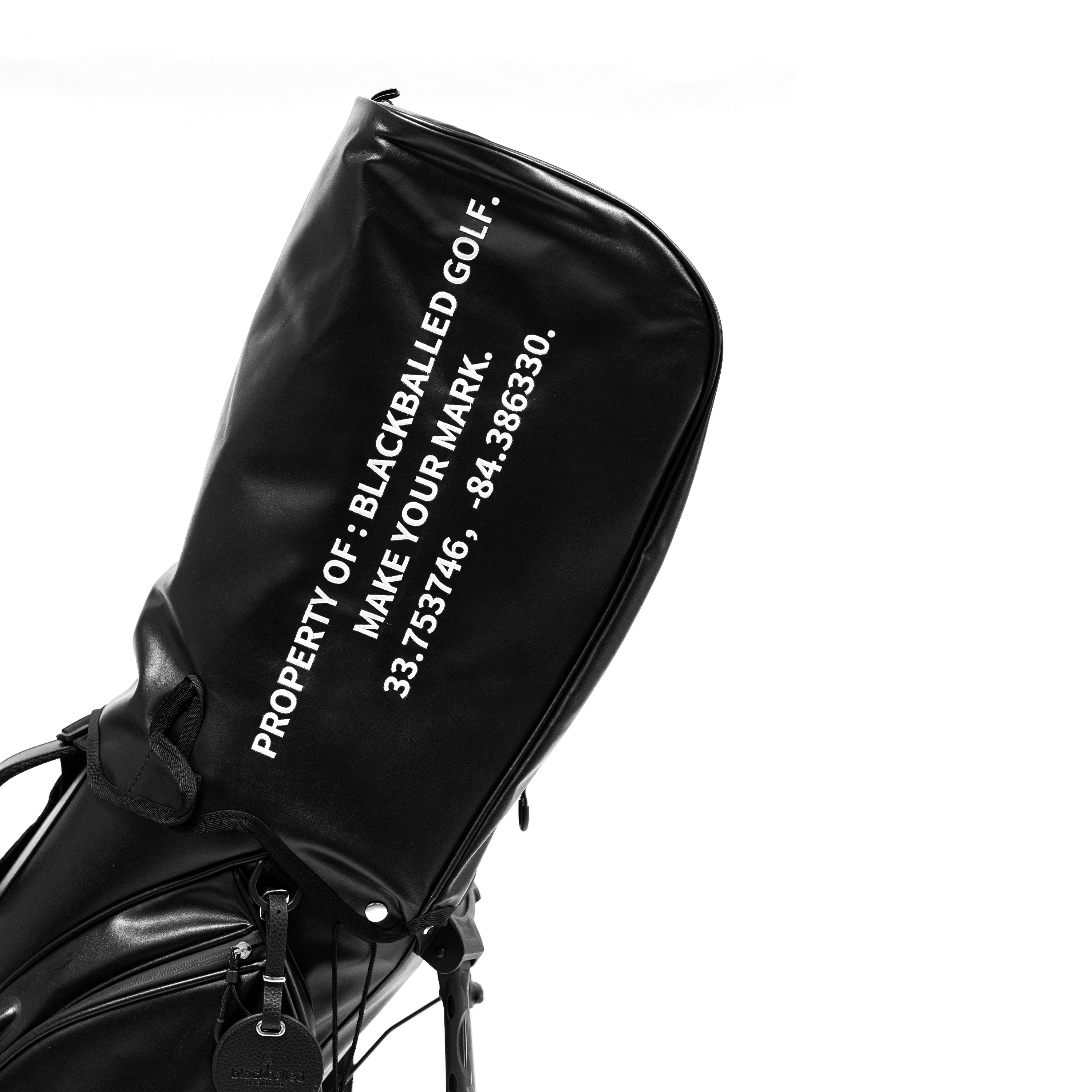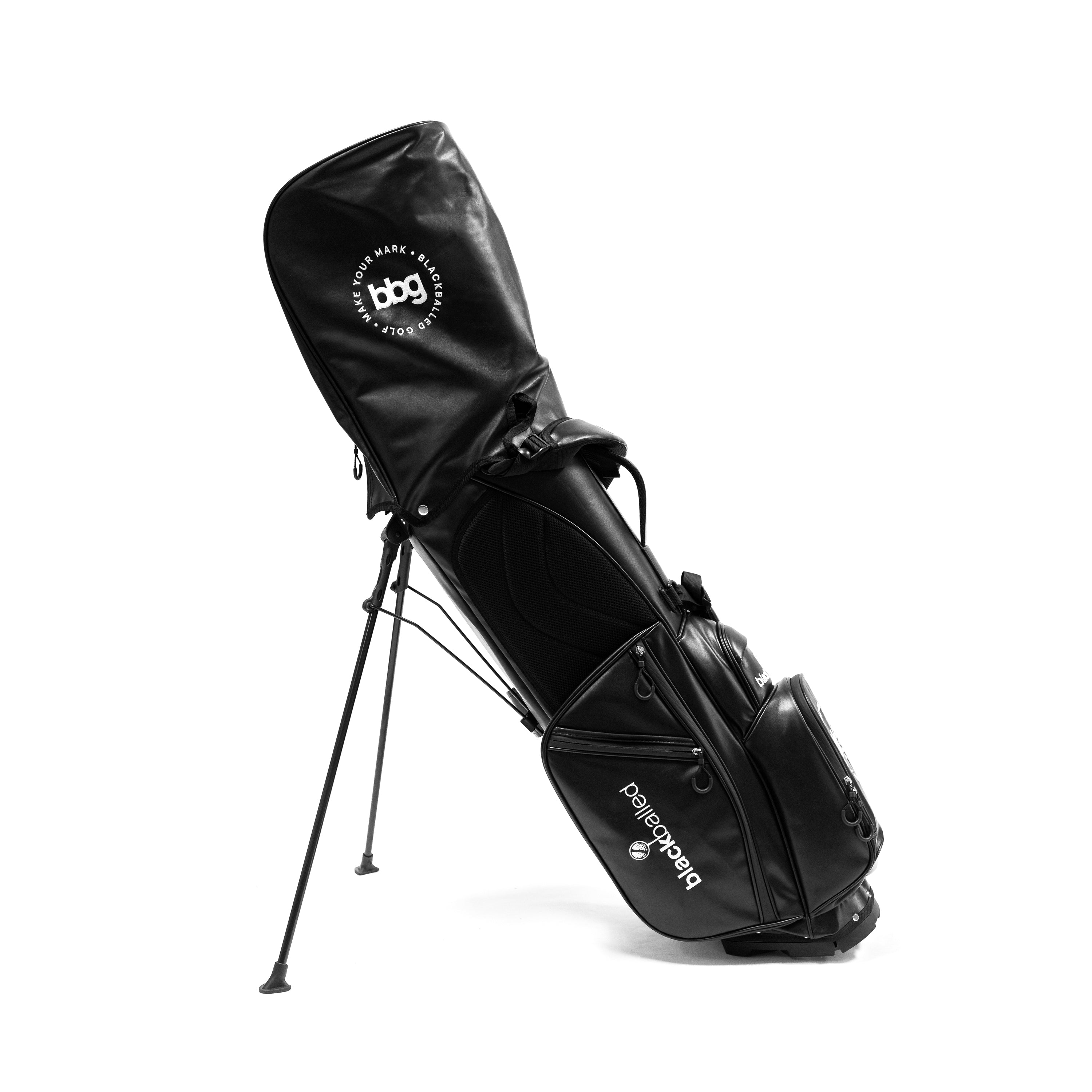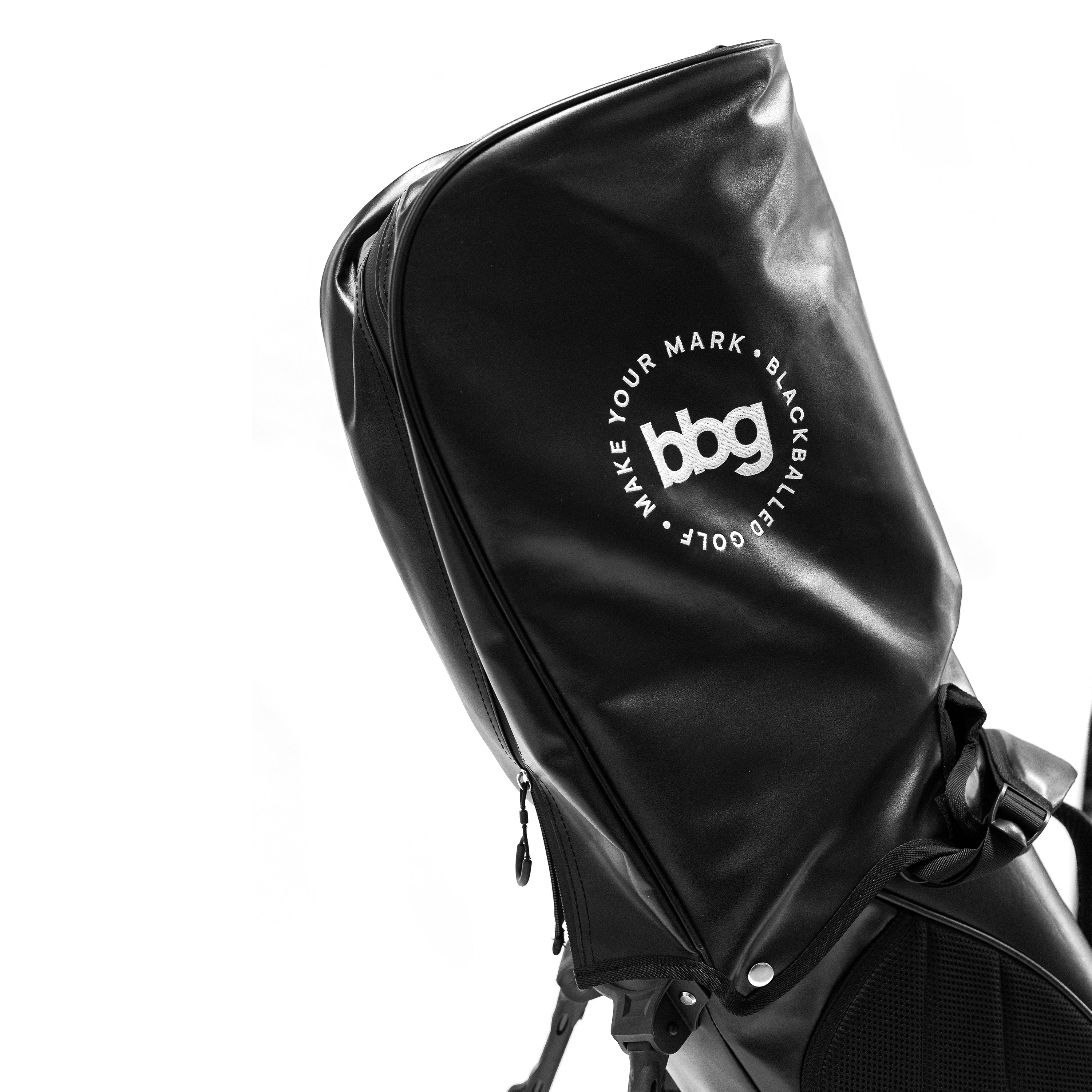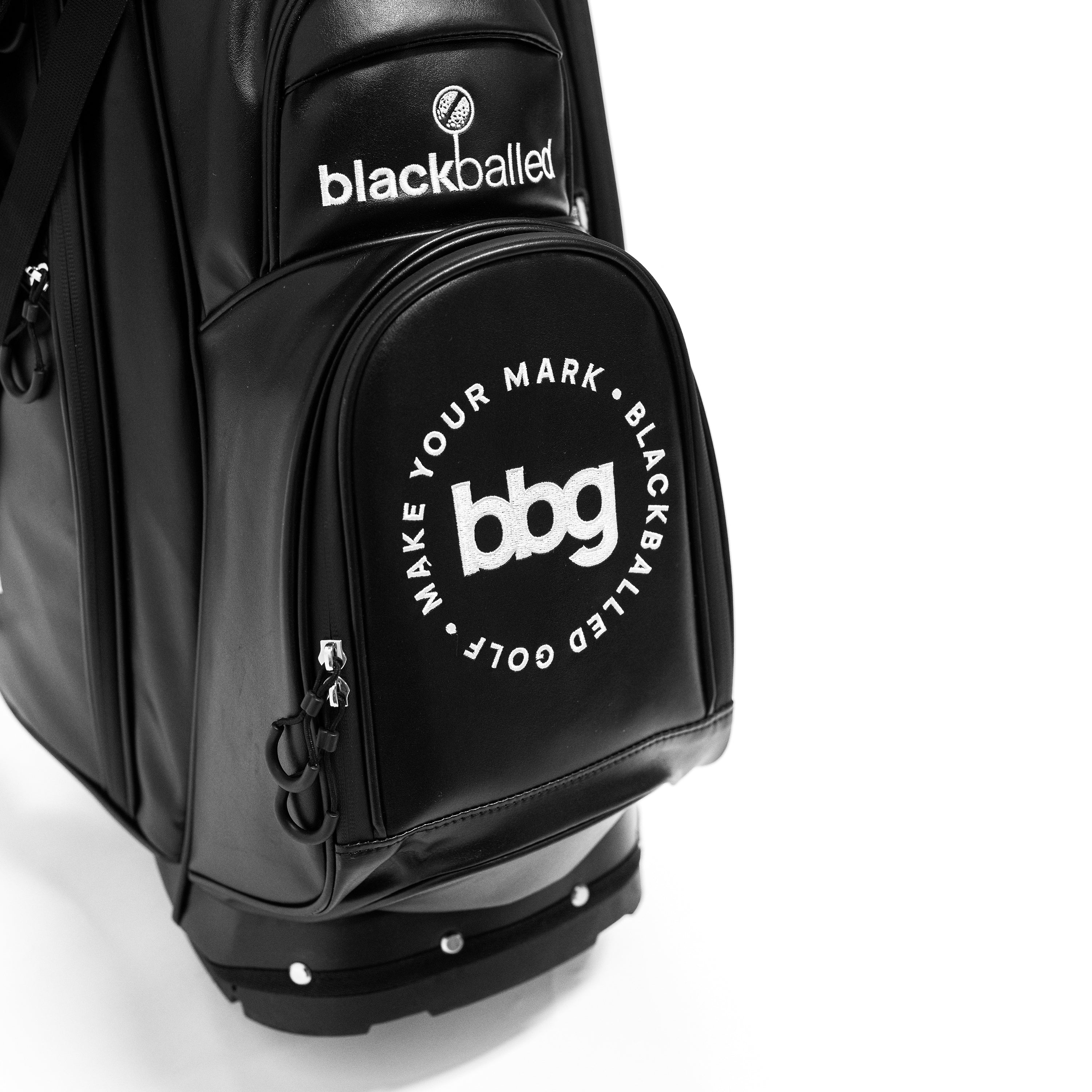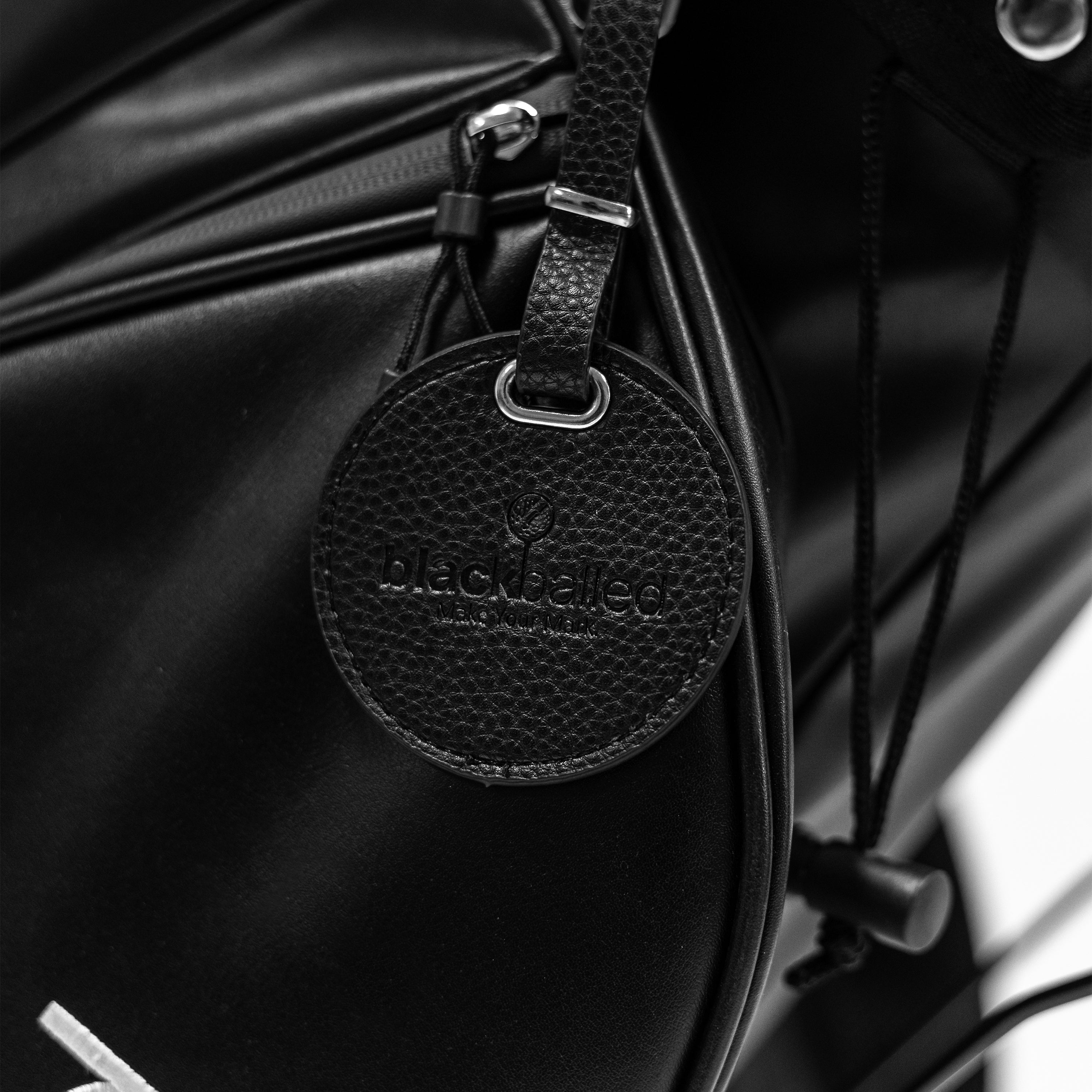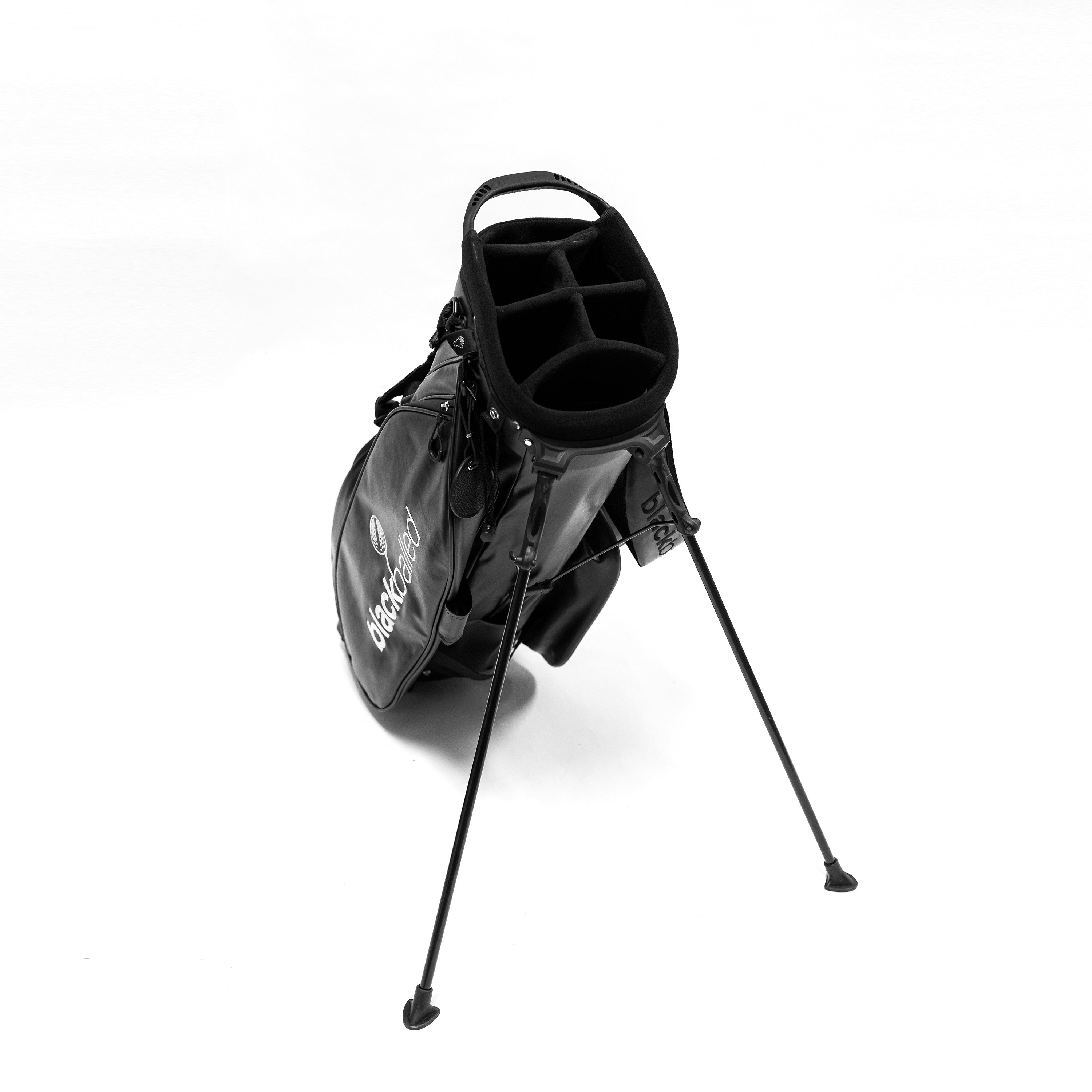 Introducing our Blackout Tech Bag, a luxurious lightweight stand bag that puts an emphasis on functionality, comfort & convenience. Beautifully crafted from our tour-grade vegan leather body material, this full-featured stand bag was built for longevity. A total of 7 intentionally placed pockets offer storage for everything you need, exactly where you need it. Weighing just 4.5lbs, the microfiber lining and padded mesh on the 4 way adjustable dual straps makes carrying it for 18 a delight. The Blackout Tech Bag confirms that you can have a lightweight bag without sacrificing functional details or premium trims.
This product is final sale.  
Description
Velour Wrapped Dividers:

 

Protect your premium shafts from unwanted scuffs with our luxurious velour-wrapped top dividers.
Top

6 Way Dividers with 6 full-length and fully enclosed dividers. Offers optimal club organization for all 14 clubs, even with oversized grips.

Dual Strap Carry:

 Adjustable dual strap for ease of carry & detachable. Microfiber lining and padded mesh for a comfortable wear

 with easy-release clips for quick strap adjustments or removal.
Collapsible Pressure Stand:

 

Our Rotator Stand System provides maximum stability to the bag with quick activation & ultra lightweight carbon fiber legs ensuring that it stays put no matter where you place it.
Magnetic Pocket:

 

Get quick access to your rangefinder with our magnetic and velvet-lined pocket, complete with a pull tab for ultimate convenience.
Insulated Thermo-liner Pocket:

 

Stay hydrated on the course with our large cooler-lined water bottle sleeve that keep your beverages perfectly chilled.
(7) Personal Pockets:

 

Keep your valuables safe and secure with our waterproof and velvet-lined personal pockets on both sides.
Pen Holder:

 

Never lose your pen again with our convenient pen holder.
Glove Keeper:

 

Keep your gloves clean, dry and accessible with our towel carabiner ring with Velcro.
Rain Hood: Our all weather rain hood keeps your clubs protected in any elements worry free. Lined waterproof zipper. 2 back re-engineered Velcro connections 
Bag Tag: All purchased bags will include a Blackballed Bag Tag. 

Limited Edition: Be one of the select few to own & sport our exclusive golf bag drop, available only for a limited time. 
No Discounts: Golf Bags are limited edition drops and no discounts are available on them.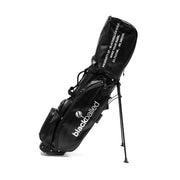 Blackout Tech Bag